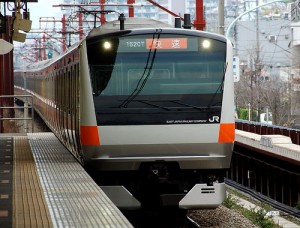 Have you ever experienced the phenomenon called "ass on fire"?
This condition occurs during winter in Japan. All JR trains are equipped with heating system (JR motto: "A warm bottom is a happy bottom") which release warm air under your seat.
These powerful heating systems have two temperature settings: "off" and "ass on fire".
I suppose the "ass on fire" is desirable when temperature drops below -20°C. At other times it basically bakes your bottom.
For any train journey longer than 50 minutes, doctors recommend either standing up frequently to cool off, wearing asbestos undies (can be itchy!) or planning to serve your bottom for dinner with roast potatoes and two veg.