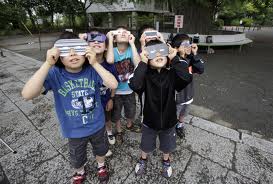 Eclipse in Japan and the US this week. The next full eclipe visible in UK will be in 2090.
Three websites or applications of the week:
Want to make quick mobile website? www.octomobi.com Free platform for a basic website
For those who want to build Twitter or Facebook followers, two websites that can help you increase numbers but don't expect engaged users. Just numbers!